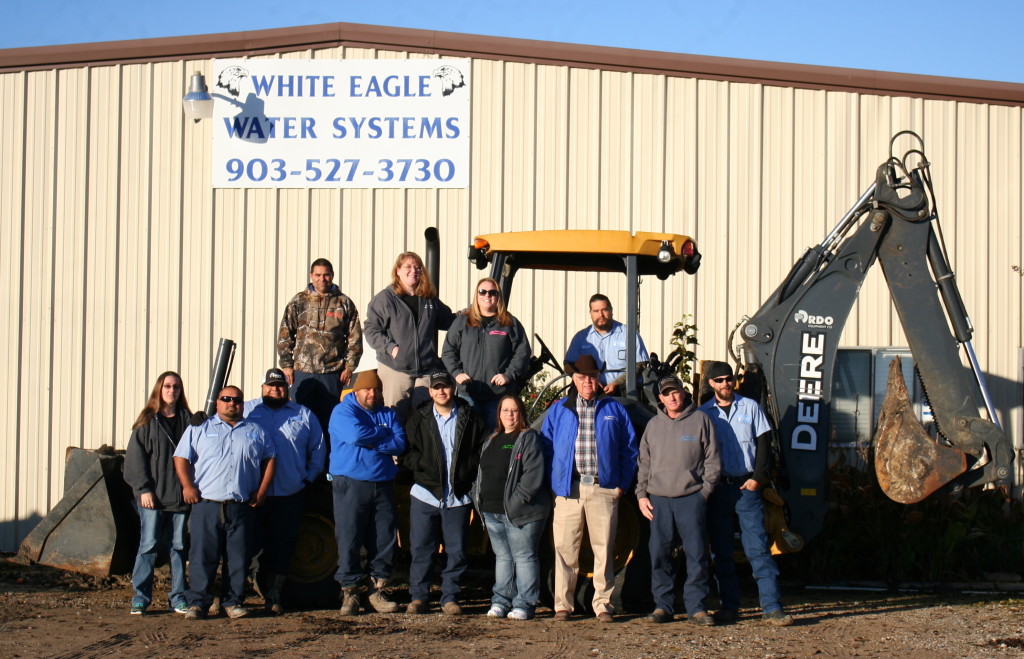 White Eagle Staff Dec 2015
Our boss tells us that when he started this business he swore it would never be any bigger than himself and the two men who started with him.  Because of his integrity and work ethic, we have over four thousand active customers, seventeen employees, and ten counties that rely on us to get the job done.
At White Eagle, we enjoy what we do and strive for excellent customer service.  We are constantly growing in order to be more efficient.  And while we may fall on our faces once in a while, we work diligently to rectify any issues or concerns that may arise.
White Eagle Water Systems was started in December of 1995 by Ronnie Clack of Caddo Mills.  He is commonly known as "the boss" or "Mr. Cwack" to the many children he teaches in his Wednesday night church class.   Mr. Clack was born and raised here in Caddo Mills.
We incorporated under the name RC Water Systems, Inc. in March of 1996.
We appreciate the opportunity to serve you and welcome your phone call, email or visit to our contact page.